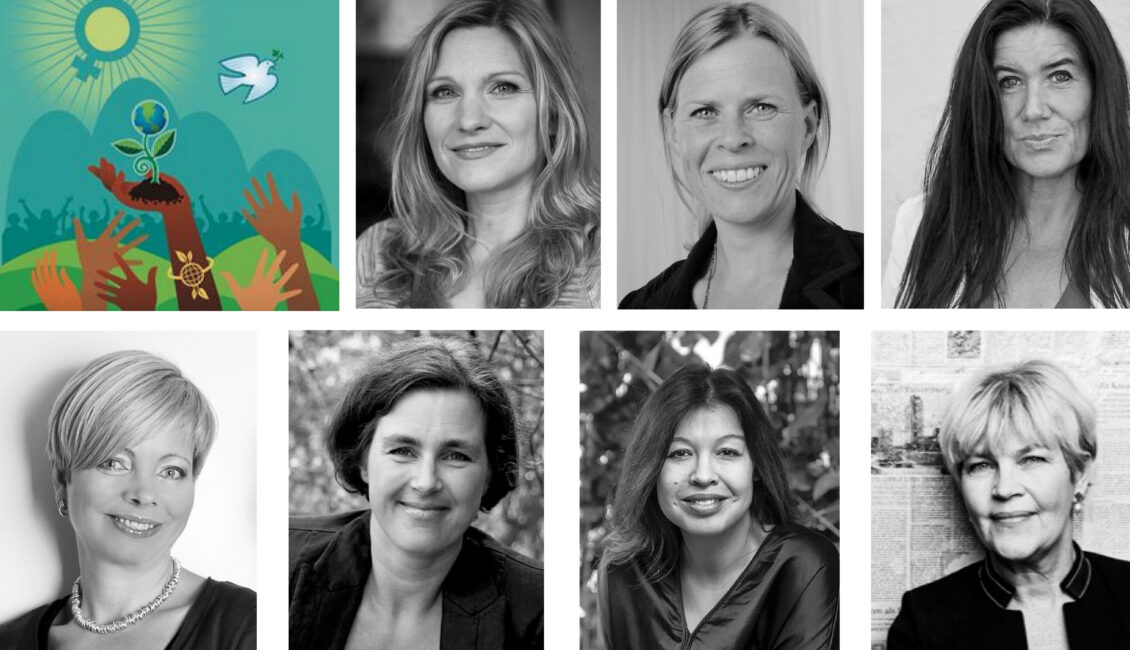 MARCH 9: International Women´s Day BREAKFAST with PANEL and WORKSHOPS 7.00-10.30
Celebrate International Women's Day at Ekskäret Klustret! Join us for a climate-smart vegan breakfast and discussions on how women lead and create change for an equal and more sustainable society and world. Meet Dr. Åsa Lundquist Coey, Sara Jervfors, Helena Lindemark, Tiina Bruno, Karolina Palmberg and Sanna Rådelius. Moderator: Heidi Andersen. 
Admission: 150 SEK to cover the vegan breakfast and the lovely location, SWISH 070-88 288 91 now with your name, or at the door. PLEASE sign-up to reserve our seat. (Scroll down.)
Welcome to participate and explore how we can create change in gender equality and a climate-smart future. Gain tools and inspiration to accelerate your own and society's transformation.
To address climate change, we must make gender equity a reality. And in the face of a seemingly impossible challenge, women and girls are a fierce source of possibility. Women have shown more commitment and willingness to change both society and their own behavior in order to reach the UN climate goals. Women are a vital resource and their participation is important in solving the climate crisis. UN figures indicate that 80% of people displaced by climate change are women.
WE ARE ALL NEEDED TO LEAD THE CHANGE
Our voice is needed. Our wisdom is needed. We hope to see you and gain some clarity on how we together can lead the change towards a better future!
Heidi Andersen, SHERO Leaders Network
Annette Ericsdotter, TGIM-Thank God It´s Monday
Caroline Stiernstedt Sahlborn, Ekskäret Foundation

PROGRAM
07:00-7:30 Morning "chair yoga"
07:30-8:15 Breakfast and mingle
08:15-10:30 Speakers and discussions
Where: Ekskäret Klustret, Birger Jarlsgatan 58, Stockholm Find us! Click here.
Admission: 150 SEK to cover the vegan breakfast and the lovely location,
SWISH 070-88 288 91 now with your name, or at the door.
PRESS
For interviews and press accreditation please contact Annette Ericsdotter, pr@tgim.se

PLEASE SIGN-UP HERE: